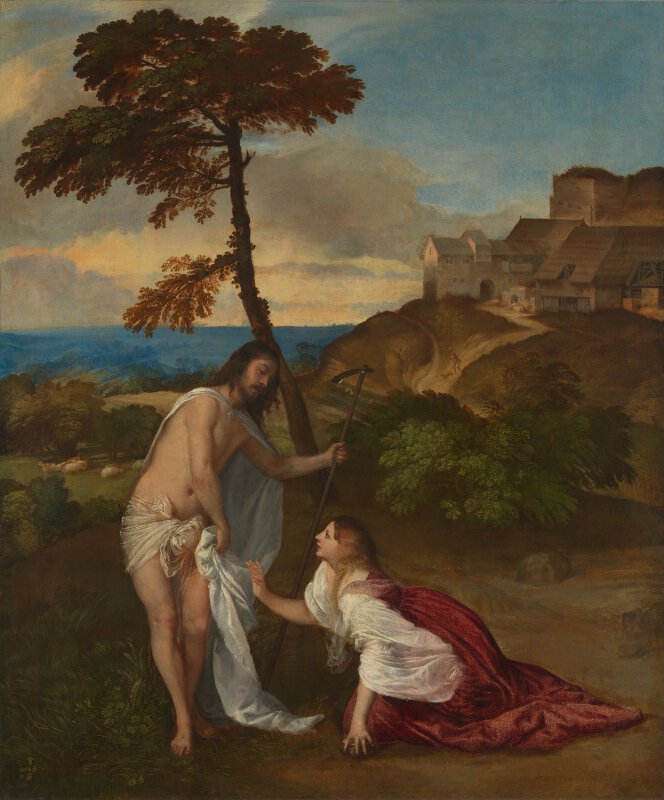 And here, to mark Easter Sunday, is another treasure of the National Gallery, Titian's early masterpiece
Noli Me Tangere
. Here, as described in John's gospel (my current bedside reading), is the moment when the risen Jesus, having announced himself to Mary Magdalene by speaking her name, warns her to 'touch me not, for I am not yet ascended to my Father'.
A brilliant showpiece for the young Titian's prodigious skill in figure painting and landscape, this picture was originally conceived as a more straightforward composition, with Jesus in a less dramatically expressive pose - and wearing a gardener's hat (as in my favourite Resurrection painting - Rembrandt's
Christ and Mary Magdalene at the Tomb
in the Queen's Gallery,
below
).
Happy Easter Day, everyone!